One of the joys of childhood is climbing trees. And that is why our platform trees and tree houses arouse such interest around the world. While putting the video together of teaching our son how to train the banister rail for one of our platform trees, I got to thinking about how we (Pete and…

Part of the pooktre process of shaping trees is the decision of whether or not to use inclusions. The are many steps to achieving a successful shaped tree project and deciding whether or not to use inclusions is an early step in the designing stage. Once we decide on using inclusion/s we need to figure…

I've (Becky) been creating various stands for pooktre's jewellery that we have here in Portugal. As part of that process, I've been creating masters and then making the stands. Which sounds simple hey! But part of this fun has been lifecasting my lower leg, sculpturing a lower arm, and creating a bust. Then create one…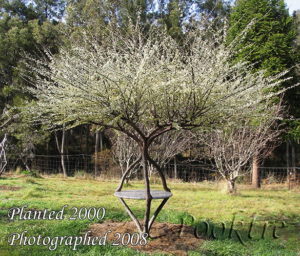 Pooktre the world's leading tree shaping process.
Living infrastructure consultants
Peter Cook and Becky Northey are the founders of Pooktre. Pooktre process gives you the ability to change fantasy into reality.
Teaching others how easy it is to incorporate trees into our living environment is how we have chosen to contribute to the health of our planet. We have studied trees over a combined 61 years. Our process of shaping trees is called pooktre. We have perfected a gradual shaping method, which is the shaping of trees as they grow along predetermined designs. With an understanding of tree lore, trees like these are easy to grow and it's a very satisfying pastime.
Testimonials about the artform of pooktre
Jamie Durrie
Australian and USA, landscape designer, TV Garden show host
"That's what I would call a ­growing investment."
Clair Levander, Ecobotanics
"Have to say, sheer brilliance. I really don't think there is anyone doing something so truly unique. Aside from the amazing creation, this book is the detail needed to empower people to be able to do create some of these shapes in their own environment. " (Book reveiw of Knowledge to Grow Shaped Trees)"
Konstantin Kirsch, German Tree Shaper, treedome.com
"Since I saw the work from Pete and Becky the first time on the web, I was wondering how they made these dancing trees. They are made so perfect and precise, it's incredible."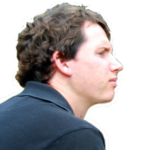 Martin Volz Agriculture Journalist
"What Pete and Becky have created is a living realm of thought, art and innovation. The creation of a live furniture takes patience, persistence and future visions."