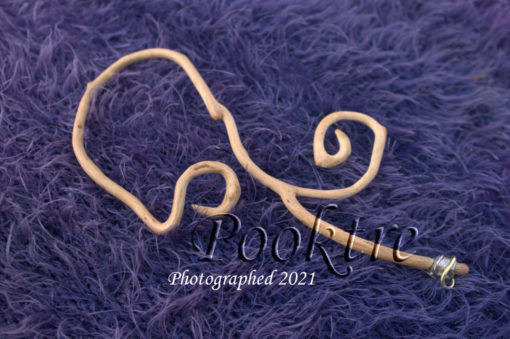 The proof is in the pudding. This statement is on my mind because of the new direction we've decided to go in. In short, we now have a large range of finished pieces created using a repeatable method of gradual tree shaping. We are going to teach the Pooktre process
The longer story
Prior to 2005 we had been in a research and development phase where we focused on mastering gradual tree shaping. One of our greatest accomplishments was when we were acknowledged as world leaders at World Expo Japan in 2005. We specialize in transforming trees into artistic masterpieces. We've been featured in magazines and on TV shows worldwide and are now sharing this amazing art form with the world.
From 2005 to 2017 we have created many pieces. We knew we had to do something major to bring this art form to the world and so we moved from Australia to Portugal. We spent a couple of years just finding our feet and a new home where the trees grow amazingly well. We spent the last three growing seasons designing, planning, planting and growing our shaped trees.
We're going to be uploading new videos while at the same time uploading some of our historical work as well. We started a YouTube channel and will have weekly videos uploaded there while I update this site here as well. Feel free to share any ideas you might have about what'll happen next!